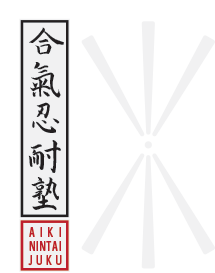 Aiki Nintai Juku is dedicated to the study of the physical and spiritual culture of Japan.
In particular budō (武道).
It is our theory and experience that therein lies much knowledge that, apart from being interesting in itself, has many applications in our daily life to benefit our physical, spiritual and mental wellbeing.